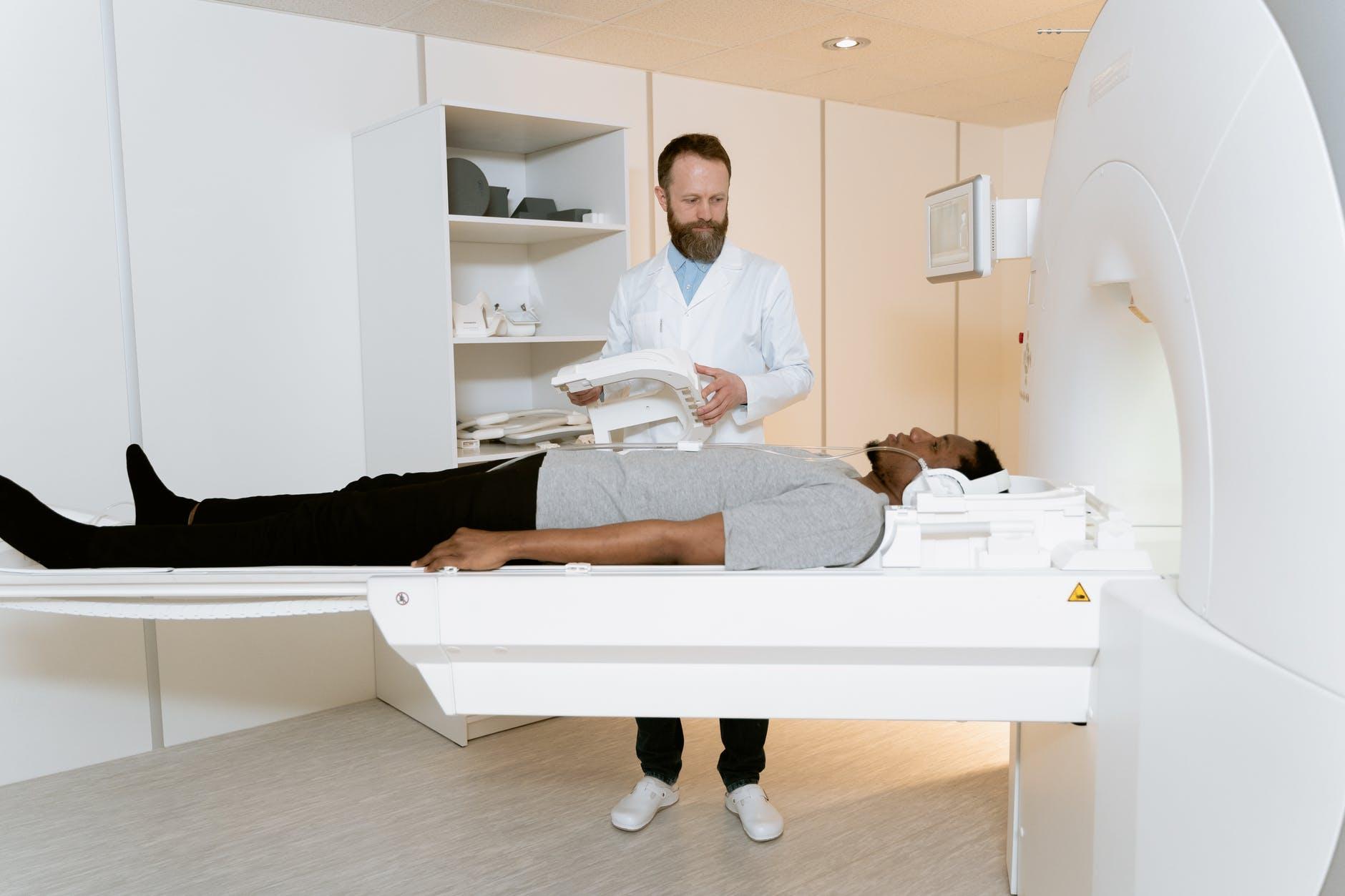 While the global healthcare industry is undergoing a challenging scenario due to the pandemic, Artificial Intelligence technology has emerged as a crucial supportive technology. The demand for healthcare services is increasing, while there is a massive shortage of medical professionals in this field.
According to the data revealed by WHO (World Health Organization), the global healthcare industry will create 40 million new health-sector jobs by 2030. However, the same report anticipates that the healthcare industry will not recruit many such people in a decade. There will be a shortfall of 9.9 million physicians.
In such a scenario, automating the tasks of the healthcare industry is the smartest idea to reduce the requirement for human resources. Artificial Intelligence technology can help the healthcare industry in such a scenario. Find an analytics discussion on artificial intelligence impact in healthcare and mini-PACS in the following section.
1. Automated Data Collection and Processing
The Healthcare industry can render better service to patients when the medical professionals have access to the data. A patient admitted to a hospital will obtain quick health facilities and medications when doctors know the historical health data. Artificial intelligence can automate the data collection, storage, and sorting processes.
AI can also help medical professionals to make quick decisions for critical patients. Artificial intelligence technology can replicate a human brain. Thus, the technology can create virtual medical assistants for doctors. For the treatment of a critical patient, a team of doctors and nurses used to work together.
Artificial Intelligence technology can make such medical teams smaller. Thus, a healthcare clinic can render services to more patients with the same number of medical professionals. When it comes to the economic impact of AI in healthcare, AI makes health clinics more profitable.
2. AI Integration with the Radiology Tools
Doctors have suggested that patients undergo radiology tests such as MRI scans, X-rays, and CT scans for many years. These tests enable the non-invasive diagnosis of the internal organs of a human body. However, invasive action is still essential in many diagnostic cases. Invasive diagnosis is a matter of high risk for critical patients.
Artificial Intelligence is helping the healthcare industry to find more advanced non-invasive diagnostic tools. The next-generation radiology tools can collect tissue samples and conduct biopsies without invasive action. Therefore, providing medical treatments to critical patients will become easier.
The future of AI in healthcare looks even brighter when dealing with digital imaging tools. PACS medical imaging of the internal body organs will easily help doctors find ulcers, tumors, and other health-related problems. The technology assures faster and more accurate diagnosis of complex health problems.
3. Easier Diagnosis of the Kidney Diseases
Around 11% of deaths in hospitals occur due to kidney failure. For doctors, it is challenging to diagnose Acute Kidney Injury (AKI). In 2019, machine learning (ML) tools were introduced to diagnose AKI. The device can predict acute kidney injury up to 48 hours in advance. The tool has a 90% efficacy rate, and it will become 100% accurate with more innovations in AI technology.
Reducing death due to kidney failure is one of the significant benefits of artificial intelligence in healthcare. Driven by AI technology, the AKI diagnosis tool will automatically predict the risk of kidney health deterioration among patients.
4. Uses of Robotics in the Healthcare Industry
Artificial Intelligence has paved the way for integrating robotics technology in the healthcare industry. You will find elevated robotics and virtual assistants in the healthcare industry in the next few years. Robots and virtual assistants will replace humans, and thus the healthcare industry can make a higher profit.
Regarding the ROI impact of AI in healthcare, healthcare clinics and hospitals will find an excellent return on investment through the implementation of AI technology. Apart from replacing human healthcare professionals, AI technology can also help quickly diagnose health problems. As a result, a hospital or health clinic can provide more patients in a short period.
The introduction of robotics in healthcare will reduce the requirements of human operators for various diagnostic devices or tools. Both operation and maintenance of the advanced diagnostic tools will become more affordable for the health industry.
5. Easier Insurance Claims
In many cases, health clinics and hospitals find insurance claim settlement difficult due to a few mistakes. AI technology can omit human errors in managing and storing patient data, as machine learning replaces human intelligence.
Settling the insurance claims will be easier, as hospitals can manage the patients' detailed diagnosis and treatment data. Moreover, automation will automate the billing process. The machine can submit the insurance claims, which omits the chance of any delays in insurance claims.
Artificial intelligence in healthcare also settles disputes with insurance companies quickly. A quicker dispute settlement helps the hospitals or clinics to maintain optimum fund liquidity. Therefore, health clinics can repay the loans and plan future investments without facing any fund shortage.
6. An Improved PACS
PACS (Picture Archiving and Communication Systems) is crucial for the modern health industry today. PACS has become modernized due to the introduction of AI in healthcare. Storing the patients' digital imaging and radiology reports on the secured database and building medical reports based on those reports have become automated due to machine learning.
For developing a powerful teleradiology PACS for a healthcare unit, it is essential to integrate artificial intelligence with the system. Many healthcare companies, clinics, and hospitals have started using the technology to render better healthcare services to patients.
Conclusion
The Healthcare industry is making swift progress in rendering better diagnosis and treatment facilities. In this process, Artificial Intelligence will play a key role. Without AI technology, health clinics will not provide better and more affordable treatments. So, the social impact of AI in healthcare also looks promising.
Top-notch healthcare services will be available for everyone at a reasonable cost. Overall, the healthcare industry has been undergoing a revolution recently due to the introduction of artificial intelligence technology. Not only better healthcare business management, but AI can also improve the services of the healthcare businesses. In the future, you will observe many changes to healthcare due to ML.
Also read about:
Living Donor Liver Transplant Providing New Lease Of Life To Liver Failure Patients
Retail Marketing Why is it More Important in Business
What is the Requirement for Getting a Study Visa in Canada