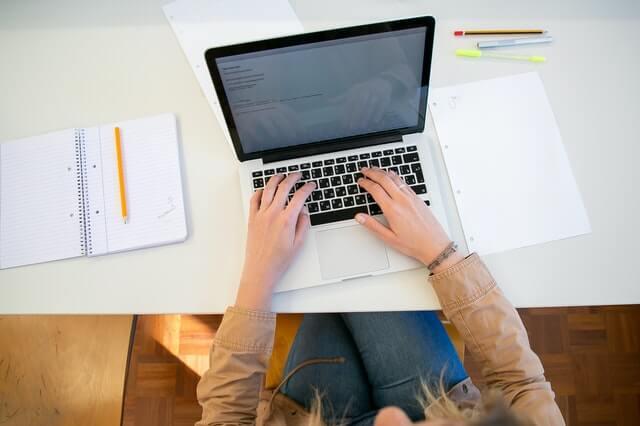 Laptops are one of the most popular electronic devices today. They allow you to work on the go, in your home, or anywhere else with the internet connection you need. It's important to find out what your needs are before making a purchase. You may want something fast and light for browsing the web on the go, or you might want something bigger for video editing at home. This article discusses best buy tips for a laptop and which laptops will be best for your needs.
What do you need your laptop for
These days, most people have multiple computers. Some are connected to a local network and some are on the Internet. Whatever the situation, you have multiple choices.
For example, if you already have a home desktop computer that runs Windows, then it's easy to use it for your email, word processing, and browsing. If you want to use it for video editing, you need a laptop that can run this software. You can still have other programs running at the same time on your desktop computer, but using a laptop on the couch is an entirely different experience.
There are a lot of other things to consider when looking at a laptop. You need to consider your needs, which hardware to buy, and which operating system to use.
How much storage is right for you
Storage space is essential for a laptop, but most laptops come with relatively little, ranging from 16 GB to 32 GB. Larger storage can provide more space for your files. A good laptop will usually come with at least a 128 GB drive.
Storage space is also important if you plan to download a lot of content for the web. You can find storage drives that provide up to 1 TB, and a 1 TB drive provides a lot of space.
Portability
Laptops are often used for traveling, whether to get work done in cafes or hotels or just to take along to the local shops. This is a great feature to consider. It can be difficult to get work done when you're traveling because you have to find a suitable café with wi-fi or plugin the laptop to a power outlet.
Screen size and resolution
The screen size of your laptop is important because it's one of the main factors in determining the size of the laptop you choose. The larger the screen, the more room you have for editing and watching videos. If you want a laptop that can support your editing needs, you will want a laptop with a screen size above 13 inches.
HD resolution
The higher the resolution, the clearer and crisper your video will be. Laptops that can handle HD resolutions, like the Dell XPS 13 or the HP Spectre X360 are among the best tips options for home or editing purposes.
Graphics card
If you plan on using your laptop for video editing, you will likely need a graphics card.
Battery life
Laptops that can go for a long time on a single charge are highly sought after. The battery in your laptop should be able to last more than 12 hours. That's enough for most people. However, to make it go longer, you'll have to be selective with your battery and your usage.
Desktop-class laptops typically have longer battery lives than a laptop or tablet. However, you may want to look for a laptop with a removable battery. It may be enough to have the flexibility to change your battery when you want to, so you don't have to worry about the laptop running out of battery before you get where you need to go. If you need a desktop-class laptop, you will have to make sure it's powerful enough to run powerful desktop software.
Weight and mobility
Laptops can be quite heavy, but that doesn't mean you can't have a good laptop. The weight of the device is often proportional to the amount of performance it has. Laptops with relatively lightweight screens are the best choices for travel because they are lighter and easier to move. Also, some laptops have keyboards with built-in trackpads, which can make it much easier to navigate on a tablet or phone than a laptop keyboard.
If mobility is important, look for a laptop that has at least an 11.6-inch screen and is 2.5 pounds or less. You can find a portable laptop that has a 17-inch screen, but it will be heavy and a little larger.
Specs and processing power
Laptops come with different amounts of processing power.
Trackpad or touchscreen
If you're looking for a laptop to be used on the go, a touchpad is a better option than a trackpad. The trackpad is a small, clickable pad on the right side of the keyboard. It's better for zooming in and out of web pages than scrolling because of its speed and precision.
However, if you're looking for a laptop to be used at home or in the office, you may prefer the trackpad. A touchpad, on the other hand, allows you to click or tap with your fingers, making it easier to navigate around the internet and other apps.
Hard drive or solid-state drive
If you plan on doing a lot of video editing, you'll likely want a laptop with a bigger hard drive. Solid-state drives are faster than traditional hard drives, but they have less storage space than a standard hard drive.
Conclusion
Laptops are a popular choice for people who travel. Since you can put them in your carry-on luggage, they are perfect for short trips to a few nearby cities. You can work in a cafe or on the plane while you're flying, and you can check your email or other work when you land. This is a big plus for working professionals who travel often, and even for families who are on vacation.
If you're more of a home-based worker, you don't have to worry about an office or using a work laptop. You can work from anywhere, and a good laptop will help make that possible.
Whether you're on a short trip or a long one, you'll want a laptop that is reliable, portable, and easy to work with. Some laptops are better than others at these three things, so it's important to choose the right one for your needs.
Also read about:
Which factors can influence your business loan interest
Is Graphics Processing Really so Important for After Effects
Types And Benefits Of Recycling