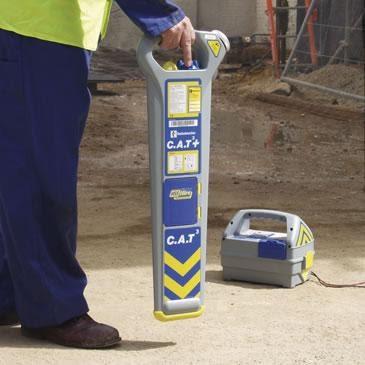 While performing excavation work, cable striking is a very common occurrence. About 60,000 cable strike accidents have been reported solely in the UK. Such accidents are very draining and unfortunate for the business, workers, and the community. Cable strike can be defined as damage caused to the cables while working on them with handheld tools like crowbars, pins, pneumatic drills, picks, and forks which could pose potential threats to the employees when they dig underground cables.
Certain tools are used to detect these underground cables so that the workers can be safe and avoid damage to the cables. Such tools are known as cable avoidance tools, CAT 4 scanners, or a utility locator. We will further discuss why cable avoidance is necessary.
Significance of Cable Avoidance
Many adverse effects can occur due to cable striking. Therefore, it is important to provide the workers with the proper tools and training to avoid such problems and handle them when they occur.
Employee safety is on the line when cable striking accidents happen. Between 2012 and 2017, about 300 injuries to workers have been reported by LSBUD due to cable spikes. Many of these injuries can be fatally posing a threat to the lives of the workers. When you work around live underground cables, there are dangers all the time. So, it is very important to do proper searching and know how the entire process goes down before and even after the process.
Besides worker safety, the organization is also majorly impacted. Cable strikes can lead to financial losses both in terms of the cable damages and compensating any injured employees. Depending upon the type of pipe, the cable that is struck will determine the nature of the issue caused by it. Local power supplies are also affected because of cable strikes, a huge financial problem for businesses and homes. The recovery of this damage will take a lot of time which is another inconvenience caused by cable spikes. Such issues can cause threats to the company and its image as well as its future potential success. From such issues, it is apparent why cable avoidance by using CAT4 scanners or other locating tools is important.
To avoid such problems, planning by the organization is very important. Organizations should keep the following steps in consideration while planning for the process:
It is very important to research online and study utility maps to understand what utility power sources may be affected.
Then do the research yourself by walking up the area and looking for utility signs yourself.
It is important to use some cable locator tools and equipment like a CAT4 scanner hire to be sure of where the cables are located.
The last step involves safe digging processes.
What Equipment to Use
The most important tools for cable avoidance during machine excavations are CAT or utility locator and a Genny. The cables omit some signals detected by these intelligence tools, but there are some limitations to what extent they can detect the signals. So, anyone working with these tools should read any manuals coming with them, such as the Radio detection C.a.t4 manual.
The most updated versions of these tools are the c.a.t4. It is also instructed that the cable detection tools are calibrated every 12 months to ensure they are still functional and will meet the purpose it Is meant to serve. This can be done by following C.A.T4 scanner instructions.
Three Modes of Cable Avoidance Tool
There are three modes of these cable avoidance tools known as power, radio, and signal generator.
Power
the scanners are developed to detect live cables only, which means that there must be power running through them for the tools to detect the cables. For example, if street lights are off during the day, the cable detector will not pick up any signals near the pavement.
Radio
another method these cable detecting tools can detect the cables is by picking up radio signals. This method is mostly used to detect the cable pipes associated with gas and water supplies and telephone lines.
Signal Generator
Signal generators are also known by the name of Genny. This tool will help you detect any water valves or plug sockets.
Conclusion
From the discussion above, it is clear which types of cable detection or avoidance tools you should use and why they are so important. To avoid such issues and minimize the company loss, it is important to take preventive measures rather than deal with consequences later.
Also read about:
What Are The Important Things for a Liver Transplant
Top 5 Steps to Build Powerful SEO Strategy For Your Business
12 Negative Consequences of Inadequate Bookkeeping in Your Hotel Business