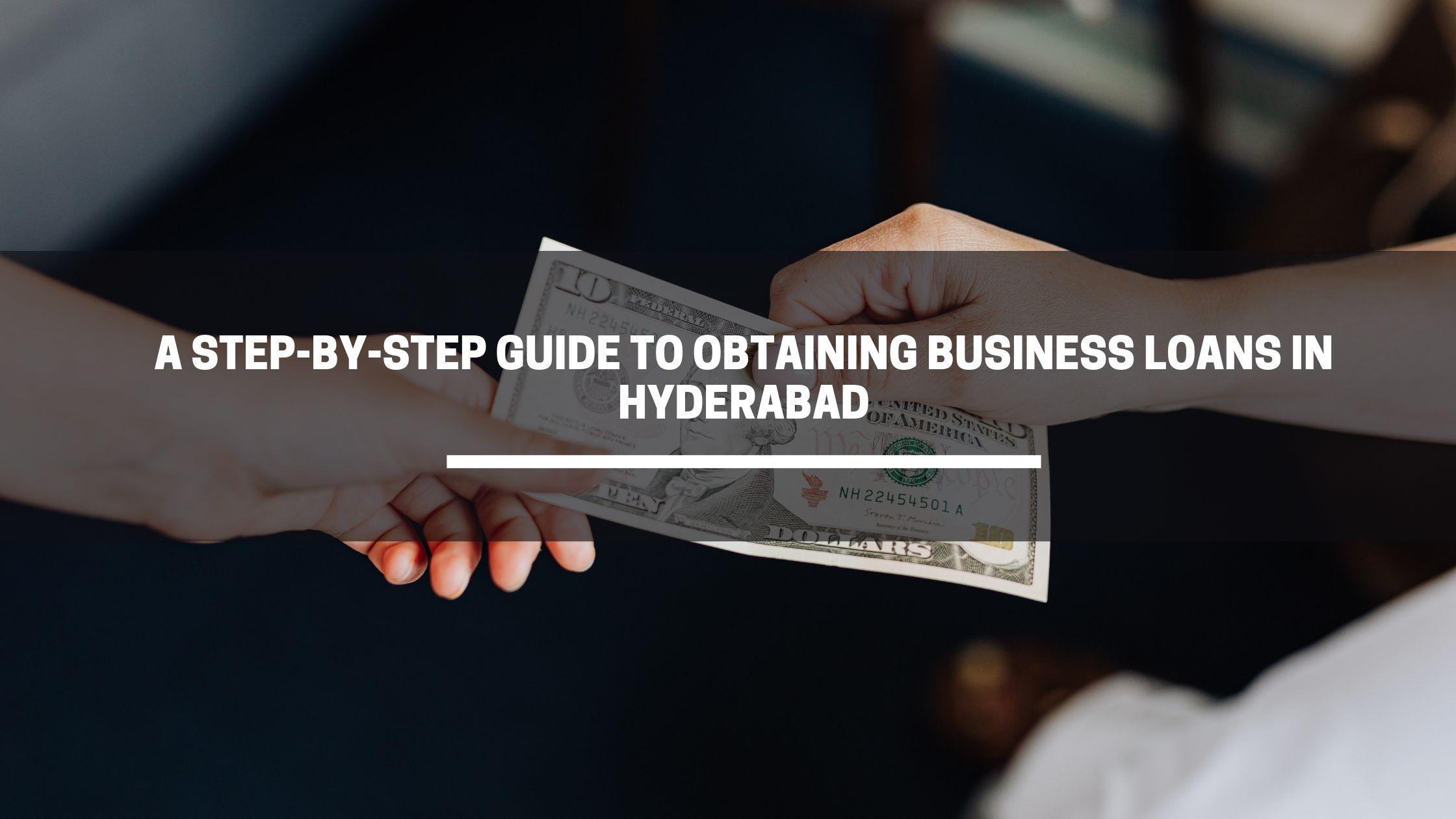 Although Hyderabad is a young city, it has long been a significant industrial and commercial hub worthy of replication by other cities. Furthermore, Hyderabad has benefited from progressive reforms in industrial policies and government agencies. As a result, the city has emerged as the most preferred IT destination as well as a business-friendly landscape for other industries in a very short period. This is why small businesses have the opportunity to thrive and grow in Hyderabad today. Furthermore, you can now apply for business loans in Hyderabad on simple terms to exponentially expand your small business.
How to Get a Business Loan in Hyderabad
If you own a small business in Hyderabad, you may be looking for MSME registration business loans in Hyderabad to help your company grow. Reputable lenders, such as Kinara Capital, provide small business owners with hassle-free business loans that do not require collateral.
You can complete their 1-minute eligibility check on their website to see if you qualify and then complete the application process online or have a loan officer contact you to complete the process. Kinara Capital's MSME loan application process is straightforward, with minimal documentation required.
Documentation is required
Obtaining business loans in Hyderabad can assist you in realizing your dreams of expanding your company to new heights. To expand, every type of small business requires additional capital. To apply for small business loans, you must submit certain documents. The documentation required will vary depending on the type of applicant and lender.
KYC documentation
KYC documents are the most basic and widely used type of loan documentation. Articles of Association, Udyam Registration, partnership deed, establishment certificate, and incorporation certificate may be required in addition to your identity proof. You must also show your PAN card and the PAN card of your business entity. You must also provide address proof for the business's partners and the location from which it operates. Self-attestation is required for all documents.
Financial Records
To apply for a business loan in Hyderabad, you must provide audited financials for the previous three years, which must include a profit and loss statement, a balance sheet, and a tax audit report. You will also be required to provide a performance report for the current fiscal year.
Bank Account Statements
You must provide personal and business bank statements. The time frame will be determined by the lender's requirements. However, documentation requirements for lenders such as Kinara Capital are now quite simple. Furthermore, because of their fully digital loan process, they can substitute documents and disburse a loan within 24 hours if certain documents are unavailable.
What Effect Will Obtaining Business Loans in Hyderabad Have on Your Growth
Small business loans in Hyderabad can help your business in a variety of ways, such as financing new equipment, increasing inventory, and funding expansion plans. Look for NBFCs governed by the Reserve Bank of India (RBI) under the Reserve Bank of India Act, such as Kinara Capital. Furthermore, Kinara Capital has been designated as a Systemically Important NBFC by the RBI. So, take your small business to the next level by getting the right financial help when you need it the most and also apply for a udyam registration certificate for additional credits to your business. !
Factors affecting Loan EMI
The maximum loan amount is the total amount agreed upon by the borrower to repay the bank, including interest. The minimum loan amount offered by the Bank is Rs 100,000. A maximum of Rs 200,000 is available.
Interest rate The interest rate is the percentage charged on the principal amount borrowed. A higher interest rate means a higher loan EMI, which raises the total cost. Bank has the lowest interest rate at 14.10 percent. Do extensive market research and rate comparisons online before applying for a business loan.
Loan tenure This is the amount of time you have to repay your bank loan. A longer loan tenure results in a lower loan EMI. Banks typically provide business loans with a maximum term of five years.
Friends, do you have the same dream of one day starting your own business? If you're reading this, you must have aspired to start your own business, and if so, you've come to the right place. You will undoubtedly be able to realize your dream of starting your own business after reading this post today.
Friends, while many banks provide business loans, the name of the bank from which we will be discussing obtaining a business loan today is Bank Of Baroda. Today we will learn how to apply for a business loan from Bank Of Baroda and how much interest will be charged on a business loan from Bank Of Baroda.
Key Advantages
It can be used to purchase any professional-use equipment, such as a PC.
Existing equipment is being renovated and repaired.
Acquisition and repair of commercial property or tools.
To provide working capital.
All accounts with an A+ rating will be eligible for lower-interest loans.
The application procedure is straightforward.
Loans are available at all Bank of Baroda branches. To obtain a comprehensive list of all Bank of Baroda branches, click here.
All grievances and complaints should be directed to the Regional Zone offices or Central Office.
What documents are required to obtain a loan from the Bank Of Baroda
Identity Proof Address Proof
Proof of Business Existence
Copy of Income Tax Return for the Previous 24 Months
Bank Statement for the Previous 6 Months
Who is eligible for a business loan
You should have a civil score of at least 750.
Your minimum age should be 21 and your maximum age should be 60.
Why should you get a business loan from the Bank Of Baroda
You will have to pay less interest if you take out a business loan from us.
The loan can be repaid in manageable installments.
You will have enough time to repay the loan.
You have the option of applying for the loan both offline and online.
How to Apply for a Loan from Bank of Baroda
To begin, you must first log in to the Bank of Baroda website.
Following that, you must select the option of business loan and click on apply online.
Following that, you must enter all of your information. For instance, your branch name, name, and phone number.
Following that, you must determine whether you are eligible for the loan.
If you are approved for the loan, the loan amount will be deposited into your account.
Final Thoughts
Friends, in today's post, I discussed how to apply for a business loan from the Bank Of Baroda. Which documents will you require to conduct business with Bank Of Baroda? Go through this post to find out how long it will take to get a business loan from Bank Of Baroda, how much interest will be charged, and much more. Friends, if you like this post, please share it, and if you have any questions about it, please leave a comment below. Friends, thank you so much for reading this post with such care and devoting so much of your valuable time to it. Look forward to seeing you in the next post.
Also read about:
An Easy Guide Taking Your Business Online
Top Things to Consider When Buying Biometric Authentication
5 Tips to Help your Child Focus on Learning During Online Classes